Founders
Stephen Rocchi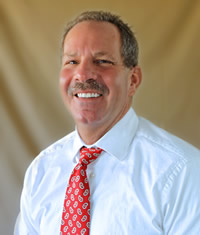 A leading expert on third party authentication, Stephen was responsible for setting up the policies, grading, and authentication procedures of the Professional Coin Grading Service (PCGS). In the 1990's, he was President of Professional Sports Authenticators (PSA) and helped to create PSA/DNA the nation's first third-party autograph authentication company.
In 2002, Stephen was the founder of Global Authentication Company and has since been featured on Good Morning America, ESPN, and the Sporting News Radio Network.
Stephen came out of retirement in 2011 to form Guaranteed Forensic Authenticators (GFA).
Jackie Gomez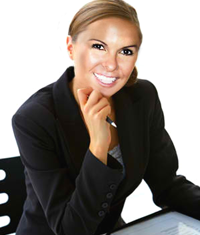 A native of Colorado, Jackie has been an avid sports collector for over 30 years. After receiving her degree in Sociology and Criminology from Colorado State University, she worked with the Colorado Department of Corrections before moving to California to work with at-at risk youth. A Group Home Administrator, Jackie worked closely with juvenile probation departments, setting up programs to help at-risk youth to become compassionate, contributing members of society.
Email: jackie@gfaauthentication.com
---
Investigators
Steven Lang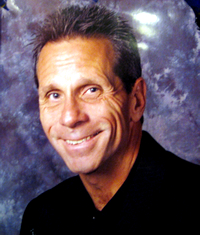 A police officer in the State of California since 1980, Steven served the Santa Monica, Buena Park, and Murrieta Police Departments. Over the past thirty years he has developed a widely respected expertise in the area of illegal narcotics, has been involved in hundreds of complex investigations, and has been asked to testify as an expert in California Superior Court and before the Grand Jury.
Steven was featured on the television documentary "Investigative Reports" with Bill Kurtis, which has been used as a training video for Officers and Agents throughout the United States. He has also spent many years working for the California Department of Justice and the Bureau of Narcotic Enforcement targeting major drug trafficking and off-shore global money laundering organizations. Steven has also served as an instructor at the annual Organized Crime Training Conference
Email: steven@gfaauthentication.com
---
Examiners
John Goraczyk
A retired police officer from the Phoenix Police Department, John specialized in forensic science as a forensic document examiner. His career in law enforcement started in 1973 where he held positions as a patrol officer, evidence technician, chief identification specialist and autograph authentication consultant. John received his degree in Criminal Justice from Lewis University in Joliet, Illinois.
PROFESSIONAL ASSOCIATIONS
Association of Forensic Document Examiners (1987)
Association of Forensic Document Examiners First President of AFDE (1987)
American Society for Testing Materials
Board of Forensic Document Examiners (Administrator)
International Association of Identification (Lifetime Member)
Midwestern Association of Forensic Scientists
Pan American Association of Forensic Scientists
International Association of Financial Crimes Investigators
The Fingerprint Society
CERTIFICATIONS
Board Certified – Association of Forensic Document Examiners (2000)
Board Certified – Board of Forensic Document Examiners (2003)
PUBLICATIONS
"A Technique for Restoring Obliterated Serial Numbers on Plastic Cards" – Identification News, November 1980, page 7
"Stabilized Cyanoacrylate" – Identification News, March, 1985
"Reverse Thin Layer Chromatography for Ink Examination" – Reprint, Journal of Forensic Document Examiners, 1987
"Photocopier Examination and Identification" – American Jurisprudence, December 1993
"The Effect of Alcohol Concentration on Handwriting" (Abstract) – International Journal of Forensic Document Examiners, Jan/Mar 1996
"Handwriting is a Science" (Abstract) – International Journal of Forensic Document Examiners, Jan/Mar 1998.
Developed Document Section of DuPage County Crime Laboratory in 1980.
Developed and wrote Standards Operating Procedures for Document Section for Accreditation by ASCLD.
Developed Document Section of Phoenix Police Department Crime Laboratory in 1993.
Developed and wrote Standards Operating Procedures for Document Section for Accreditation by ASCLD.
COURT QUALIFICATIONS
Testified in over one-hundred-seventy (176) Federal, State and Local Courts in Cook County, DuPage County, St. Clair County, McDonough County, Illinois, Michigan, Wisconsin, Arizona, Massachusetts and Texas.
Roger Fenton
A veteran law enforcement officer of nearly 40 years, Roger became a forensic authenticator for GFA in November, 2011. Roger has over 27 years of experience working for the City of Tempe, Arizona performing the duties of patrolman, undercover officer, range master, trainer, Detective, Sergeant, and document examiner.
After moving on from Tempe he performed the duties of Detective for three years with the Maricopa County Attorney's Office and for the Office of The Inspector General at the Arizona Department of Transportation for the last seven years. His duties there consisted of being a Fraud Document Examiner and Driver's License Investigator for the State.
His duties required him to have a broad knowledge of all official documents, domestic and foreign, that would be presented to the Arizona Motor Vehicle Division to obtain state credential. This included working with the courts and the federal government to identify documents that were presented to the state as either authentic or counterfeit for the purpose of preventing criminals from obtaining counterfeit documents or after doing so solving the crimes of identity theft.
Over the last 30 years, Roger has been a collector of sports memorabilia and has obtained a collection of cards, autographs that range a span from 1911 to the present day. He has been the owner of a wholesale baseball card company and has been the organizer of major sports card shows and auctions in the Phoenix Area since the eighties.
His auctions are primarily for the purpose of raising money for the families of officers who have fallen in the line of duty.